Staff
Our dedicated staff are here to provide support, compassion, and information to help you through your journey of grief and the celebration of your loved one's life.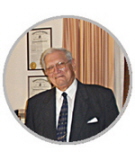 John G. Schultz, Sr.
President of Donnellan O'Donnell-Bartz-Schultz Funeral Home has been involved in the Funeral Industry since the early 1960,s starting out driving livery for other Funeral Homes and Livery Houses and doing wake duty, while still maintaining a full time job as a Police Officer for the City Of Chicago. He is a graduate of Worsham Mortuary College and a licensed funeral director/embalmer. He is an active member of Kiwanis , several funeral director, church and civic organizations and also licensed in the State of Illinois as an insurance producer, enabling him to offer pre need insurance to our clients. Since purchasing his first Funeral Home, O'Donnell-Bartz-Schultz on 103rd & Wood St, and later, Donnellan Funeral Home on 105th & Western Av., he has been serving the families of Beverly and the surrounding community of Chicago for 43 years.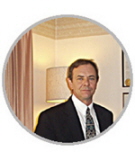 John G. Schultz, Jr.
Began working with his father after the purchase of O'Donnell-Bartz-Schultz Funeral Home in 1976, while still in High School. Like his father, he is a graduate of Worsham Mortuary College and a full time funeral director/ embalmer. He and his wife reside in the suburb of Oak Lawn. John is on hand daily either in person or on call to assist in the operation of the business.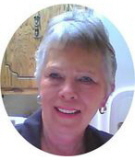 Pat Schultz
Wife of John, Sr. has handled the day-to-day details in running the family owned and managed operation for the past 35 years- now the "Stay At Home" Office Manager. Along with the rest of the family and staff, she takes pride in having the ability and resources to deal with families at their time of need in a personal manner.